Windows Data Recovery Software
Price: $79.99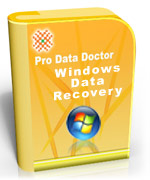 Windows Data Recovery Software recovers corrupted data, undelete lost files and rescue inaccessible directories. FAT and NTFS partitioned hard disk data recovery software recovers damaged, deleted, formatted, unused files and folders including your text documents, music, pictures, video, songs, photo, audio, images etc from logically crashed Hard Disk Drives. Software restores deleted data from multi storage hard disks and other storage media including ATA, SATA, IDE, EIDE AND SCSI disk drives.
Factors Causing Data Failure: O.S Failure, Software corruption, Software corruption, Human error, System fault, Virus attack, Power Sabotage, Emptied recycle bin, Partitioned HDD Drives, Damaged hard disks, Inaccessible files, Accidental loss, MBR/DBR corruption etc.
Supported Hard Disk Drive Brands: Acer, Hitachi, Sony, Maxtor, Lenovo, Transcend, Samsung, IBM, HP, Seagate, Laser, Fujitsu, Toshiba, Quantum and more.
Advanced Features:
Provide safe and secure recovery of lost, erased, deleted valuable information.
Restore files and folders from damaged or corrupted hard disk drives.
Rescue all lost data from inaccessible and partitioned hard disk drives.
Support multi storage hard disks for lost files recovery.
Facilitate saving recovered data at user specified safe location for future purposes.
Support recovery of directories and documents having long and complex file names.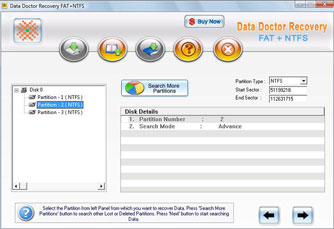 Software Screenshot