Digital Pictures Data Recovery Software
Price: $49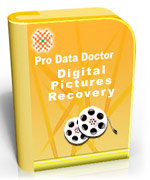 Digital Pictures Data Recovery Software provides recovery of lost, deleted and formatted digital pictures/images from removable media and hard disk drives after accidental deletion, media formats or corrupt media. Compact flash recovery tool proves to be useful for all professional photographers and users who have lost their precious photographs (including pictures of babies, friends, families, customers or the pictures of special moments like wedding etc). Digital photo recovery software supports all major file formats including gif, jpeg and more for the recovery of digital pictures, images, snaps etc.
Supported Recovery Media: USB Drives (Memory Stick, Pen Drive, Zip Drive, Thumb Drive, Jump Drive), Memory Cards (Secure Digital Card, Multi Media Card, XD Card, Smart Media Card, Compact Flash Card), Windows Based Mobile Phones (PDA, Pocket PC, Hand held PC Device, Palm Device, Smart Phone), Hard Disk Drives (ATA, SATA, IDE, EIDE, SCSI) etc.
Advanced Features:
Provide recovery of digital photos, images, pictures, snaps etc in very less time.
Easy to use and safe picture retrieval from all major hard disk drives and removable media!
Support all major image file formats.
Helpful for all who have lost their valuable photographs especially professional photographers.
Facility to save the recovered photos at user specified location for future use.
Provide Graphical User Interface for simply handling the software.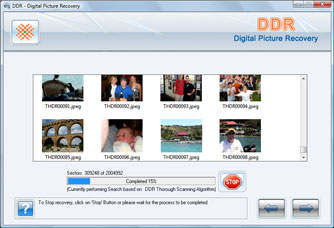 Software Screenshot