USB Drive Data Recovery Software
Price: $45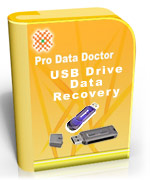 USB Drive Data Recovery Software undelete all your damaged, corrupted, formatted memory stick files and folders including aac, aif, mp3, mpa, wva, mp4, wmv, wmx, mov, doc, log, msg, txt, csv, dat, xls, db, mdb, bmp, drw, jpeg, jpg, tif, gif, tiff, pct and many more. With the help of Pen drive files recovery software, the user can rescue all its valuable data even after the messages like "Drive not formatted" or "Device type doesn't exist" has been displayed on the Windows Operating System. Deleted files recovery utility, with its effective software services, easily and quickly recovers text documents, image files, music files, audio-video files, picture files, song files etc lost due to virus attack, accidental loss, software malfunctioning or Operating system failure.
Supported USB Drives: Pen Drive, Data Traveller, USB Flash Drive, Thumb Drive, Handy Drive, Portable Memory, Jump Drive, Flash Drive, USB Stick, Zip Drive, Key-chain Drive, Memory Key, Memory Stick, Jet Flash Drive, Flash Memory and more.
USB Drives Brands: Kingston, HP, Generic, Lexar, Logitech, Imation, Sony, Olympus, King max, Fujifilm, SanDisk Ultra, Macron, SanDisk, Transcend, Lenovo and more.
Advanced Features:
Retrieve lost files and folders from formatted, corrupted, damaged pen drive storage media.
Enable recovery and retrieval of USB drive data when memory stick volume is not recognized due to undetected file system.
Support retrieval of audio, video, text, music, images, pictures, photos or song files in few minutes.
Provides facility of restoring the recovered file at user specified location and can be used in future as and when required.
Execution of the software doesn't require any technical help and can be handled even by layman user.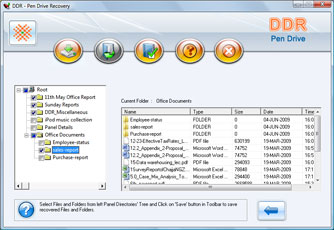 Software Screenshot