Digital Camera Data Recovery Software
Price: $45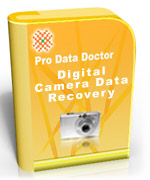 Digital Camera Data Recovery Software retrieves lost, missing, corrupted, formatted GIF, BMP, JPEG, JPG, PCT, AVI, MPG, MP4, RM, WMV, TIF, RiFF, TIFF, PNG, 3gp, MPEG, MOV, WAV, MIDI, RAW, WMX files and folders from any type of digital camera. Digital camera software salvage files deleted after virus attack, accidental deletion, formatting/reformatting or corrupted digital cameras and their memory cards. Provide facility of restoring the recovered information at user specified safe location for future reference.
Supported Recovery Media: Digital Camera - Point and Shoot Camera, Novelty Camera, Digital Video Camera, Prosumer Digital Camera, Speciality Camera and more.
Digital Camera Brands: Canon, Nikon, Logitech, Casio, Olympus, Kingston, Fuji Film, Samsung, Panasonic, HP, Sony, Sanyo, Kodak, Konica-Minolta, Lenovo and more.
Advanced Features:
Retrieve lost, missing, deleted, formatted images, pictures, audio, video files and folders in few minutes.
All major file formats including jpeg, jpg, bmp, drw, pct, tiff, wav, mov, midi etc are supported.
All major branded digital cameras are supported.
Recovery of data even if card is being formatted or corrupted.
No technical assistance is needed to operate the undelete software.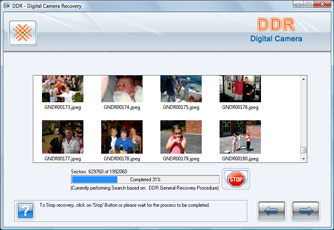 Software Screenshot